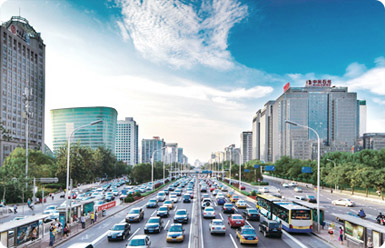 T
he earliest publicity magazine of China
People's China
People's China launched in 1953 with the care of national leaders, it is the earliest publicity magazine of China and the only magazine in Japanese which published both in China and Japan at present.
People's China has been devoted to culture propagation, the idea of it is authoritative,reliability and practicability for introduce China to readers truly and comprehensive. People's China promote the exchange of culture and trade between China and Japan, it also can make the public of Japan to understand China in depth. It is known as' The friendship bridge between the two peoples and the Chinese national conditions textbooks.'
People's China has been distributed forty seven areas of Japan. It has about six million readers, range from the Member of Parliament to ordinary people. Miyazawa Kichi, Junichiro Koizumi, Ampere Shinzo, Yasuo Fukuda, Hatoyama Yukio, Naoto Kan, and many former prime minister were the readers for this magazine. There are hundreds of members of the Sino-Japanese friendship parliamentarians Union subscribe it too all the time.